Association
Association for Development, Education, Law, Training, Art and Security
Development
Association for Development, Education, Law, Training, Art and Security
Education
Association for Development, Education, Law, Training, Art and Security
Law
Association for Development, Education, Law, Training, Art and Security
Training
Association for Development, Education, Law, Training, Art and Security
Art
Association for Development, Education, Law, Training, Art and Security
Security
Association for Development, Education, Law, Training, Art and Security
ADELFAS, "Association for Development, Education, Law, Training, Art and Security" is an association created by the organic law 1/2002, of March 22, regulating the right of association, in June 2014, and registered in the National Register of Associations: Group 1 / section: 1a / National number: 606181, by resolution 15084 of the Ministry of the Interior dated 18 September 2014, the registration having been enlarged on 17 October 2017 by resolution 17639. Procedure conducted pursuant to Law 30/1992 of 26 November on the Legal Regime of the General Government and the Common Administrative Procedure, and in accordance with the specific rules governing the right of association.
ARTICLE 1. Article 22 of the Constitution and Organic Law 1/2002 of 22 March recognize the fundamental right of association and provide that non-profit associations must only register in the relevant public register for publicity.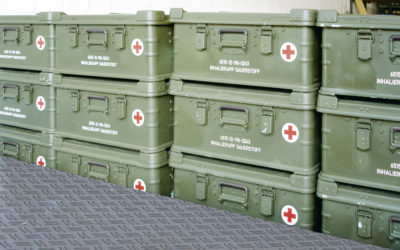 ADELFAS is leading a NATO project under the "SCIENCE FOR PEACE AND SECURITY" program, which promotes dialogue and practical cooperation between allies and partners, through scientific research, technological innovation and the exchange of knowledge. The official...
read more